I am back in Cirencester. I completed the 4th round of chemotherapy a few weeks ago. I spent the first couple of weeks in my kitchen - just cooking and eating. Last week, I ventured out and walked to town a few times. I am making a slow recovery. My chemotherapy is over; now we cross our fingers and hope that I don't have a relapse.
Bob, who has erected trellis and made patios for me in the past, came with his assistant to tidy my garden recently. Here are some photos of my patch this December after they had worked their magic on it: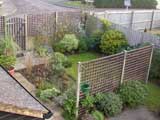 the front garden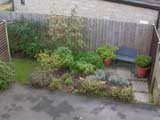 and the area beside the drive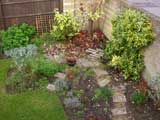 the far corner of the back garden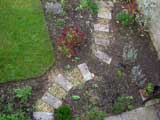 and the informal path leading up to that corner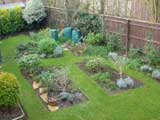 plus a view of my compost bins at the back!
Bob's website can be found at
www.secretgardens.info
if you need some gardening help locally...