There were just 3
Gatekeeper
butterflies in my garden after lunch, plus a Silver-Y moth.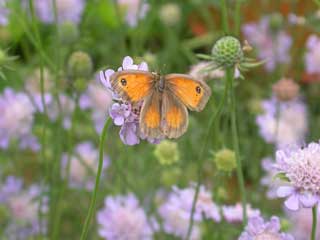 This female
Gatekeeper
butterfly was on one of my Field Scabious flowers.
There was no wind and clearly, it was warm enough for a few butterflies to be on the move. We decided we would go and look for some more down in the woods. We walked along Overley Ride in Cirencester Park and nearly every Ragwort plant had at least one
Gatekeeper
,
Ringlet
or
Meadow Brown
butterfly.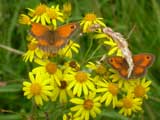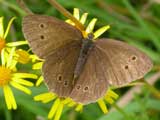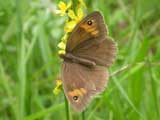 Meadow Brown butterflies were often amongst the grass and sometimes on other plants, along with a few
Large Skipper
and
Small Skipper
butterflies.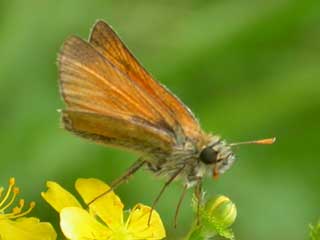 I'm still puzzling over my wildflower books trying to identify the other plants!
I saw several Large White butterflies, one Marbled White butterfly and one Holly Blue butterfly on Ragwort.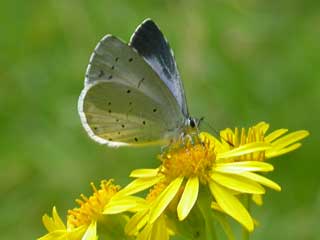 Altogether, it was a very satisfactory outing! It will take me a few days to load all the best photos onto this website.