No butterflies today but I did find a moth scuttling across the drive and into my Thyme bush.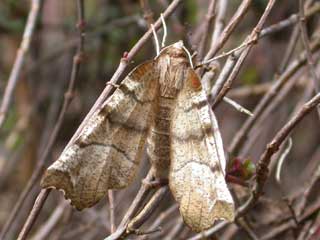 Cleaned the paving slabs of the front terrace this afternoon with a power washer; what a difference! Gave all the pot plants some water as they are very dry.
My wheelie bin got emptied for the second time today so I must get out in the garden and start filling it up again.